Happy New Year, All!

2014/1/1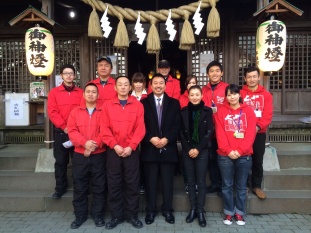 We always appreciate for your interest. We hope that everything are going well for you on 2014!
Happy new year, all!
Cunkanjima Concierge are looking forward to meet you everytime. When you visit in Nagasaki, please take your time to doing tour in Hashima.

2013년도에도 많은 관심 주신 모든 분들께 진심으로 감사의 말씀을 전합니다. 2014년도에는 지금보다 더 좋은 일들만 있기를 기원합니다. 언제든 나가사키에 방문하실 일이 있다면 꼭 한 번 저희 군칸지마 콘시어지를 들려주십시오.
감사합니다. 새해 복 많이 받으세요.