Cruising plan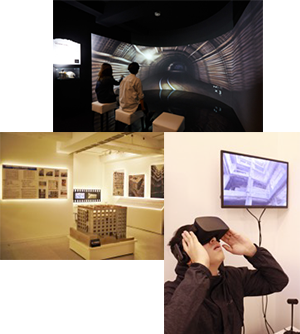 Get free ticket of
Gunkanjima digital museum!
Because Gunkanjima digital museum viewing is included in the excursion plan, you can use it according to your favorite time before the tour and after the tour. A lot of VR walks and 3D trolley tours!
The time required for the digital museum is about 1 hour to 1 hour 30 minutes.

The digital museum can be re-enterable on that day.

9:30~ Check in at the Gunkanjima digital museum
(9:40~Reception is also possible at Gunkanjima concierge.)

Meeting at the Tokiwa pier and got to the tour

Cruise ship will leave from Tokiwa pier so please go there at least 10 minutes before boarding time.

For those who book by Ioujima Island boarding to Ioujima port terminal

It is a resort style terminal with red tiles with its stylish cafe. Relaxing time before the boat arrives.

Started boarding from Tokiwa pier

Because the inside of the ship is a free seat, please sit in your favorite seat. The time until departure is flowing the original movie projected on the monitor of each room.

Gunkanjima is finally visible

It takes around 20 minutes to travel around the island at roundabouts. The third floor seat of Jupiter has a high line of sight, so it can shoot Gunkanjima island from a very good angle. The spacious 2nd and 3rd decks were designed to take pictures of the full view of Gunkanjima island.