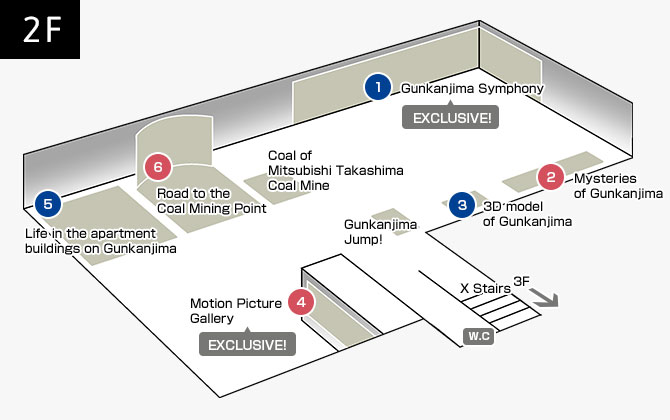 MUSEUM Web site
1

Large-scale Digital Installation Gunkanjima Symphony
Gunkanjima prospered throughout the Meiji, Taisho and Showa periods. The island's glorious past is recreated by a collage of valuable pictures and motion films.
3

Featuring a Bird's-Eye View 3D model of Gunkanjima
Current 3D model of Gunkanjima using SfM technology, the latest image analysis technique, taken by UAV.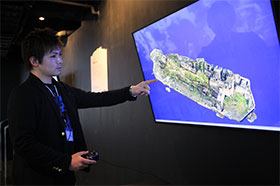 5

Residence Recreated Life in the apartment buildings on Gunkanjima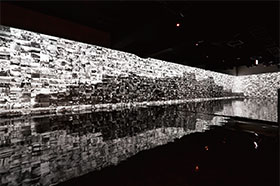 2

Touch Panels Help to Solve the Mysteries of Gunkanjima
Unknown mysteries of Gunkanjima, developed through a full use the most advanced technology of the time, are unraveled from different angles.
4

Museum Original Motion Picture Gallery
Shot from a high altitude with UAV (Unmanned Aerial Vehicle), this valuable film shows old and current Gunkanjima.
6

Experience the Mining Shaft Road to the Coal Mining Point
Travel down the undersea mining shaft from the surface to the mining site by "gage" and trolley. Visitors can enjoy a virtual experience!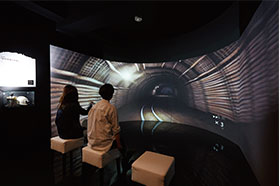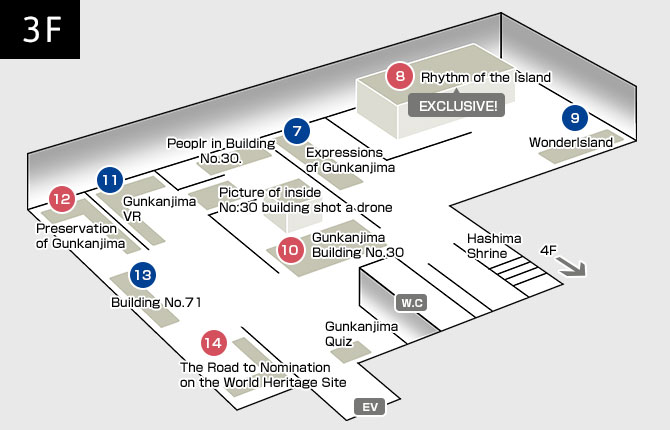 MUSEUM Web site
7

Focusing on the Expressions of People on Gunkanjima
Inhabitants on Gunkanjima had different jobs and roles to play. We will focus on those people's expressions to offer a glimpse into their lives.
9

Brush Painting Wonder Island
Japanese painting artist Kanako Kinutani presents a brush painting which uses ink made from coal on Gunkanjima. The painting reacts to the gestures of the visitors.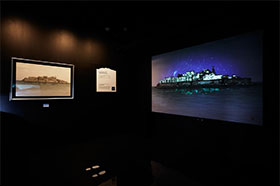 11

Gunkanjima VR
The latest recordings of Gunkanjima, highlighting areas where people are allowed to enter. Wear Google VR and explore the off-limit places! There are 13 places you can visit using VR.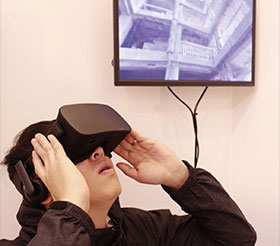 13

Building No.71
Building No.71 was a gymnasium on the island. There are 3 models that show how it has been collapsing.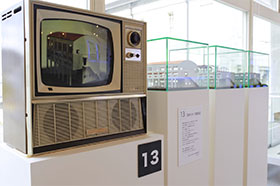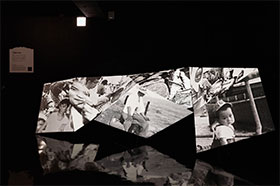 8

Diorama×Digital Images Rhythm of the Island
A 1:150 scale diorama, along with digital images, will allow visitors to enjoy a virtual experience of the island's livelier days.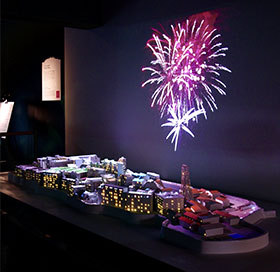 10

Gunkanjima Building No.30
Building No.30 is an over 100-year-old building in Gunkanjima. Here, visitors can see a 1:30 scale model of the building. Listen and learn through interviews of people who lived in the apartment.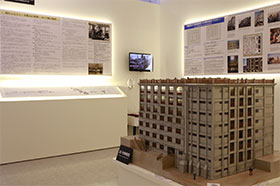 12

Preservation of Gunkanjima
Gunkanjima is facing problems regarding its preservation. We collected information regarding its preservation from researchers in Japan. You can watch their interviews on the TV.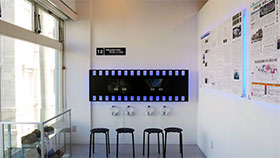 14

The Road to Nomination on the World Heritage Site
Many people have been working hard to recommend Gunkanjima, among other industrial sites, as a location on the World Heritage Site. Here we will follow Koko Kato (executive director of NCIH), who has played a central role in the recognition of Gunkanjima.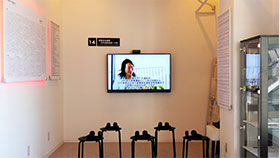 address
5-6, Matsugaemachi, Nagasaki city, Nagasaki, 850-0921, Japan
TEL
095-895-5000     
FAX
095-895-5005
Opening Hours
9:00 - 18:00 (Final Admission at 17:30) Irregular holidays