MR Hororens experience
Let's come and play with Gansho-kun
MR HOLOLENS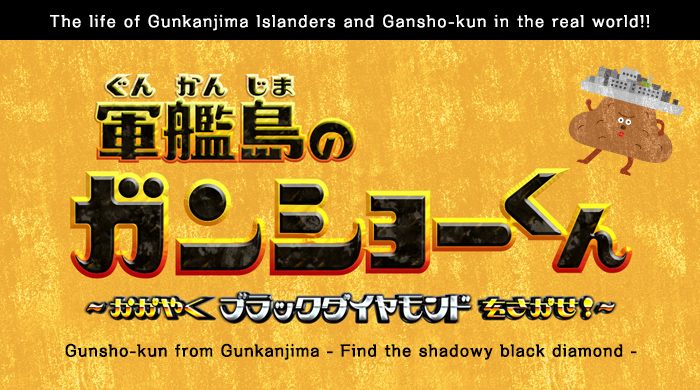 What is Hololens??
「"HoloLens"is a wirelessly head-mounted holographic computer.
You can experience a world that is integrated with virtual space while you are there.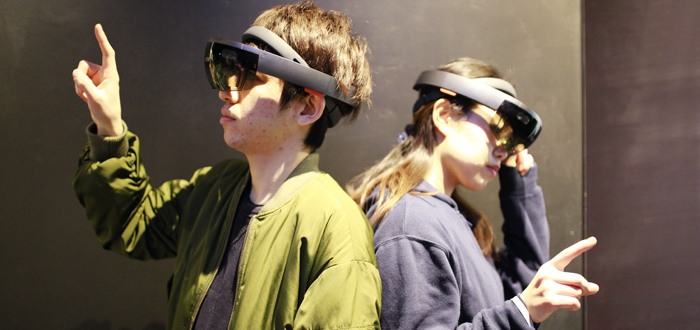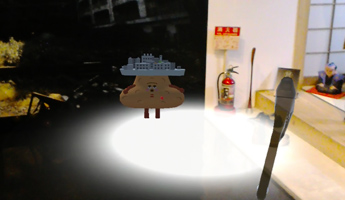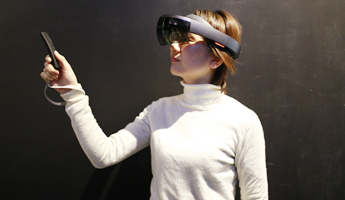 MR HOLOLENS EXPERIENCE
"See them! Meet them!" The Islanders on Gunkanjima!?
Explore MR (Mixed Reality) in the Museum!
HoloLens game"Gunsho-kun from Gunkanjima- Find the shadowy black diamond-"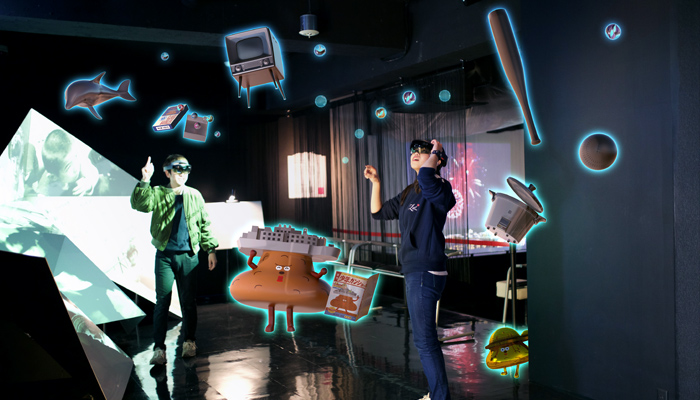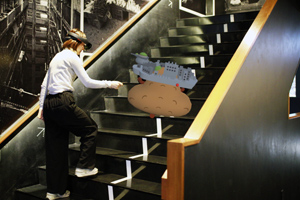 Wearing the HoloLens and going around the Museum...
The Islanders living on Gunkanjima and the items of that time come up to the real world! It seems like you get lost in the Gunkanjima of those days. Let's explore the island with the tour guide Gansho-kun! Since the custom items for Gunsho-kun are hidden in the Museum, you can get them and customize for your own Gunsho-kun!

You can join a game which you can experience the coal mining activity.
Who can dig the largest amount of coal?
It's lucky if you can get the power-up items! Now you can upgrade your coal mining tools! Let's use it to make a difference with other competitors!
Let's become a Miner! Please check the amount of coal mining after playing game.
Watch game description movie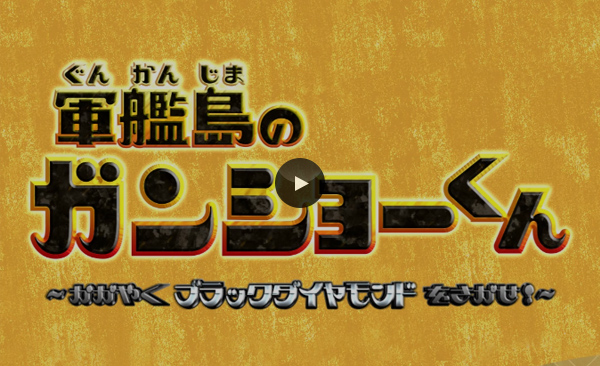 You can receive a postcard
as the souvenir for attending the game!
Osanpo Gansho-kun

Scan the QR code in the postcard...
You can enjoy even more with the smartphone app "Osanpo Gansho-kun"
and meet Gansho-kun on your Smartphone!
About play time
The journey time is about 1 hour.
After gaming experience, you can spend time on other areas in the museum.
About price








Museum
entrance fee
MR HoloLens
experience fee
Total
Adult
1800Yen
1000Yen
2800

Yen

Junior high/
High school student
1300Yen
1000Yen
2300

Yen

Elementary student
(8 ~ 12 years old)
800Yen
500Yen
1300

Yen

Infant
500Yen

Out of service

500

Yen
※ 500 yen will be refunded to those who have made a reservation by November
※ Passengers under 13 years old are not allowed. (Only Museum entrance is possible)
※ For visitors of the Gunkanjima Tour, the admission fee for the museum is half of price.
※ If visitor is the residence of Nagasaki City, the Museum entrance fee will be half price.
About reservation
Please check the reservation form to choose a suitable time to experience HoloLens.
Only blank cells in the calendar are available for reservation. If your desired day is full, please choose another timing.
For tourists, if you wish to participate in, reservation is recommended.
You should arrive 5 minutes before the tour starts. Please present your reservation completion email at the reception.
Please provide your basic personal information at the reception before joining.
About payment
When placing your reservation, the following payment methods are accepted: Credit card and Bank transfer.
In addition, for the group reservation, the representative will gather and place the payment.
We can not refund for cancellation. Changing the reservation date/time is possible up to one week before the playing day. It can not be changed after that.
If you wish to change reservation information, please contact us via phone number (+81-95-895-5000)
About restrictions on use
Children under 13 years old
Pregnant, elderly, one with a weak heart, people with serious illnesses, those with a pacemaker or other medical devices
People who need assistance for standing and sitting, those who cannot keep a stable posture
Anyone who has motion sickness
Who doesn't feel well
Who could not comply with the instructions of the warning labels on the machine and valet
Other terms of use, inappropriate staff members
Please contact us for the following case
Persons with disabilities (Personal attendant required)
Further!
There is a plan that is a set of Gunkanjima tour and MR hololens experience!
Gunkanjima Conceirge landing and cruising tour
with MR HoloLens set plan
Tourists using the Gunkanjima Concierge landing and cruising tour can book the HoloLens Game together!
About Gunkanjima landing and cruising tour price and HoloLens game fee












Museum entrance
fee
HoloLens experience
fee
Gunkanjima tour
price
Total
Adult
1800Yen
1000Yen
4300Yen
(Included 300Yen for Landing fee)
7100


Yen

Junior high /
High school children
1300Yen
1000Yen
3300Yen
(Included 300Yen for Landing fee)
5600


Yen

Elementary student
800Yen

Out of service

2150Yen
(Included 150Yen for Landing fee)
2950


Yen

Infant
500Yen

Out of service

Out of service

500


Yen
※The elementary school students can experience HoloLens game. But the infants cannot attend Gunkanjima tour and HoloLens experience.
Attention
Tourists who participate together with the Gunkanjima landing and cruising tour should reserve from the Gunkanjima Concierge reservation page.
You can not attend the HoloLens experience during Landing tour time. Please make sure to select the other time.
Morning

9:30 - 13:15 is not allowed

Afternoon

12:24 - 15:45 is not allowed
Payment will be paid in bulk with the Gunkanjima Concierge landing & cruising tour price.