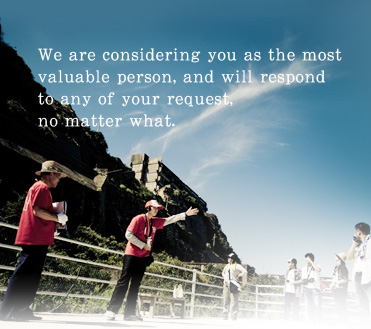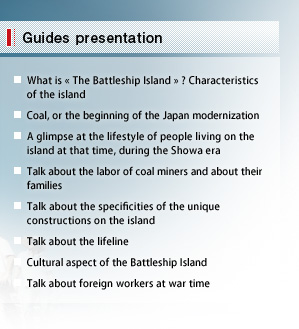 We will relate you about the Gunkanjima on its activity time and give you historical explanations about the Japanese modernization process.
We will tell you everything you have to know about those people who survived that era of rough changes, in what kind of mental condition they were mining coal, or even about those worldly speaking rare high-rise apartment buildings.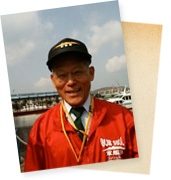 Tomoji Kobata came to the island in 1961, at the age of 24, and lived there for 1 year. He has been working as a heavy worker, an office worker, and others, for a subsidiary of Mitsubishi. He was living in an apartment of ward n.30. He knows a lot about workers on the Gunkanjima at that time, and will tell you about their lifestyle and their mentality. He says about the Gunkanjima: "I consider it my second home town even now. He would like to tell everyone my remembering". Tomoji Kobata has also been conducting guide of catholic pilgrimage for about 40 years.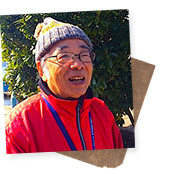 Born and raised in Nagasaki, he especially loves the Kunchi festival. Born and raised very next to the Kameyama Shachu Company, he naturally found interest in researching on Ryoma Sakamoto. He has been conducting tours in Nagasaki as a Saruku guide, from 2005 on. He also conceived and supervised the Ryoma plan, one of the Saruku tours. He saw lots of time the island from the continent, but when he entered the island for the first time, he thought: "I was shocked. I want the tourists to know and feel variety of the island. I want them to know about the good-natured Nagasaki people or feel the beauty of the town, the Gunkanjima included.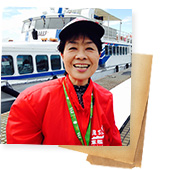 She has been living on Ikeshima Island in its flowery eighties period, so that she feels nostalgic for the closing of the Gunkanjima. She is going to relate tourists the secrets of the island as a former inhabitant.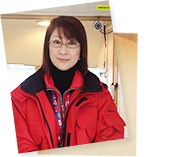 "The Gunkanjima is the place where the lives and history of unique people intermingles...I want to tell everybody the story and thoughts of our predecessors".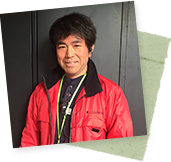 As I have studied Thomas Blake Glover under prof Brian Burke Gaffney, I came to realize the historical significant of Gunknajima in a world of imperialism. Gunkanjima is not just a relic in the past ; a signpost of the future. I'd like to shed light on its virture in a whole new approach.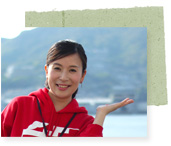 "After spending several years as a tour guide across Kyushu, I worked on a daily basis with the host of ceremonial events and become a freelance announcer. While exposing myself to a rich and unique history in Nagasaki, I found myself fascinated by Gunkanjima and realized that my job is to disclose its many secrets to visitors as a professional guide. Full of passion and energy are my driving force. I love to see people laughing. I'm excited to share with my knowledge to make part of your heartfelt, meaningful and lasting memories of Gunkanjima".


"We swear that we will do our best to relate the true Gunkanjima to every tourist who will come to visit the island. Our mission is to listen to the soul of the island, pass it onto the next generation and pay respect to the people who cherished their culture".

We are acting every day to accomplish our mission, which is to relate the story of those people who risked their lives for their families and/or their livings, the story of the soul of the Gunkanjima. We, the Concierge's guides, will guide you on the ship and on the island, as Gunkanjima specific guides. In addition, we regularly organize study meetings, cooperating with researchers and specialists about the Gunkanjima.